Thursday, March 13, 2008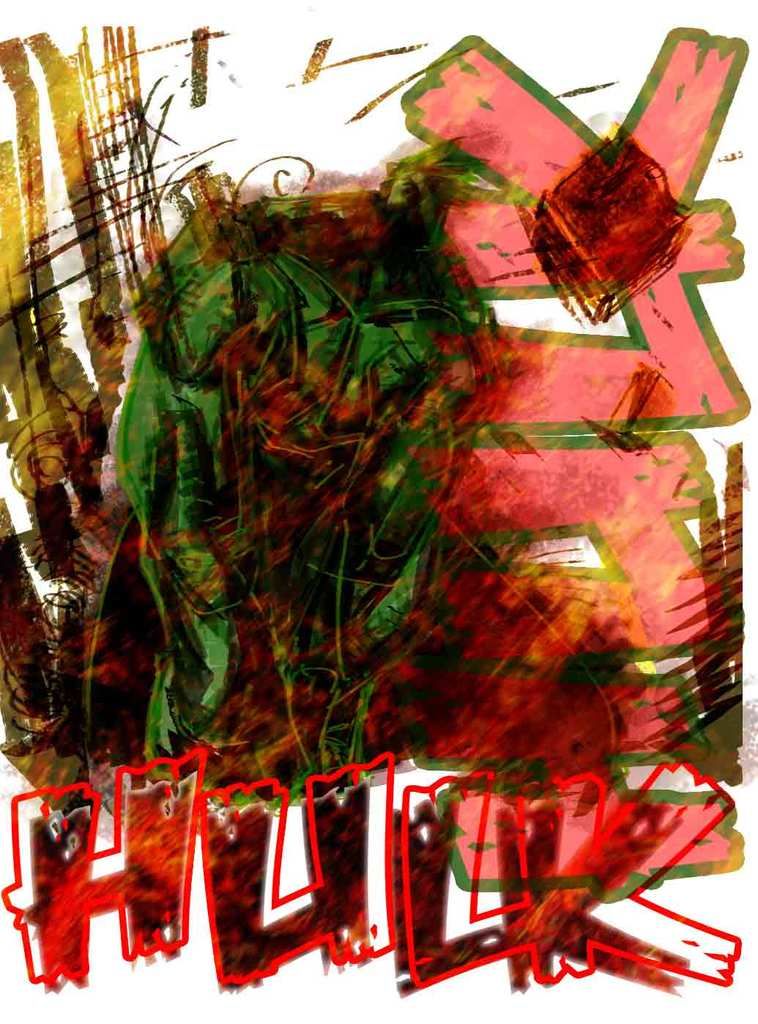 Sure enough, day has turned to night, and now back to day again, and I find myself typing a sonnet in zombie mode. Thought I'd share some midnight madness and post a quick sketch I really enjoyed cranking out. It's rough and unpolished(like me), but full of creative potential! And it's the Hulk, or an outline of him at best. I'm definitely getting more comfortable dabbling in the crazed haze, but a definite style is emerging. Incorporating years art influence that drove my imagination as a child. Let's see if the dust settles in 2008!
Posted by

Jose Holder
at 9:23 PM
No comments:

Tuesday, March 4, 2008
The cry of the wolf has vanished and I'm ready for another episode. Torn #1 is complete(dare I say it rocks out to Craig Court's sticky prose!) and I'm gearing up for another run with a few special projects currently in the works for 2008. Stay tuned folks! Pictures on the way!
On a side note, check out the link to an interview Michael Woods did with NoRestForTheWretched.blogspot.com on his latest book, and mine, due out this September. The names associated on this project are incredible. I'm proud to be in the line-up so check it out.
Posted by

Jose Holder
at 3:01 PM
No comments: